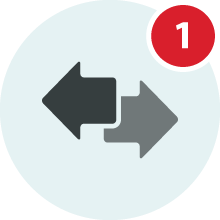 1. Simply sign up with us.
You won't need to contact your current phone provider as we'll take care of the switching details with them.
2. We'll send you a free adapter.
All you have to do is connect it to your existing high-speed internet at home, or take it with you when you travel.
3. Start calling...and saving!
Once you have installed your G3's Home Phone, you can start using the service immediately.